==================================
Read this page in English
==================================

「DAITA LIVE 2019 THE GUITAR EMISSION - STRING ART - LIVE DVD RELEASE!!

Full live performance from - STRING ART -
at Nihonbashi Mitsui Hall . June 23th, 2019

JPY 6,500(Excluding tax)
It costs extra shipping fee.
Release 2020.4.1
Release / distributor: SOUND MOTORS INC.
この製品はDVDビデオ対応のプレイヤーでの再生を推奨しております。
パソコンに搭載されているDVDドライブでの再生及び、ソニー「プレイステーションシリーズ」
その他ゲーム機器での再生は保証しておりません予めご了承下さい。
HDMI端子をご使用の場合、お客様のご使用の再生機器により各種設定が必要な場合や
正常に再生できない場合がございますのでご注意ください。
We recommend that you play this product with a player supporting DVD-Video.
Playback on the DVD drive installed in the PC and Sony 'PlayStation Series'
Please understand beforehand that we do not guarantee playback with other game machines.
When using the HDMI terminal, when various settings are necessary depending on the customer's playback equipment
Please note that it may not be reproduced normally.

Since international shipping fee will be charged separately when you wish to ship internationally,
We will contact you separately after purchase.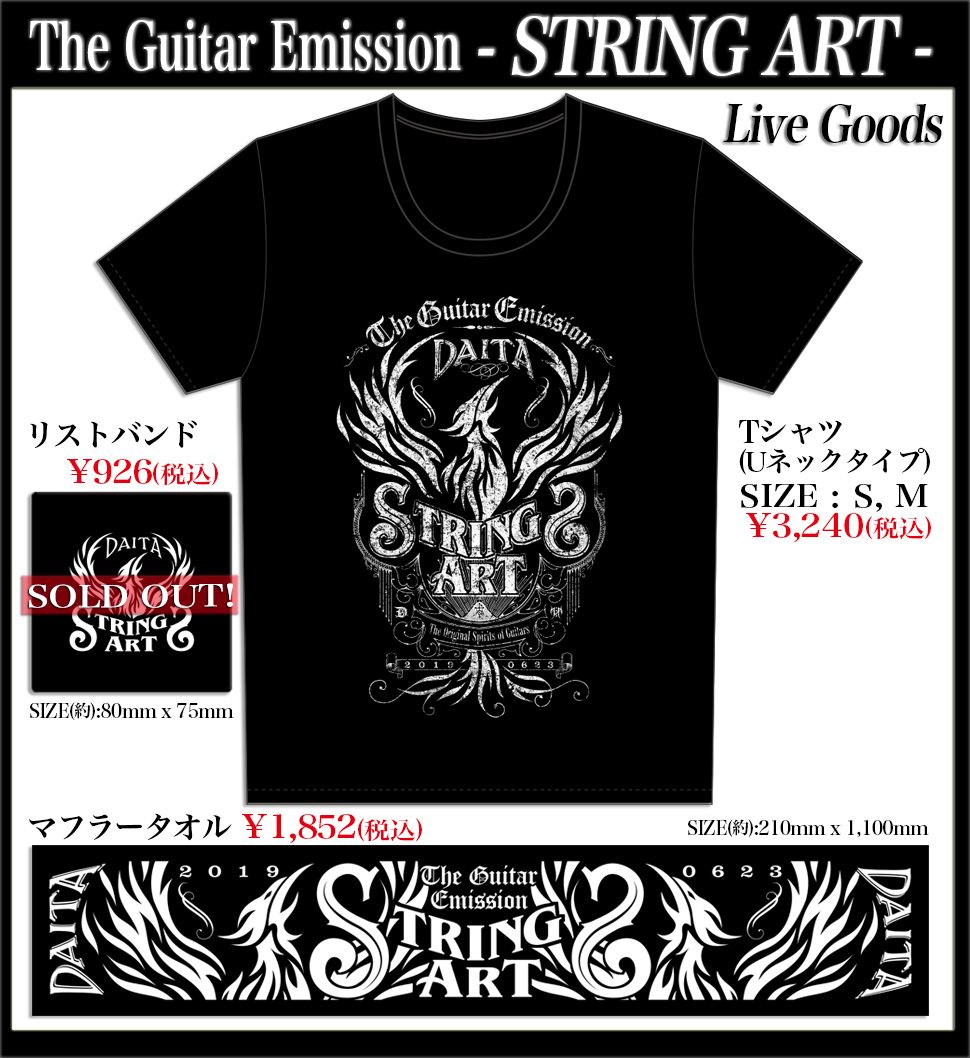 「TGE - STRING ART - COLLECTION」はこちらから!